Boardgames publishing and distribution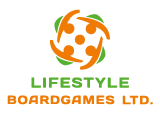 Gorynich is in wish list for 2022 in Poland!
Date: 21.01.2022
Our new game Gorynich made to be in the top most expected in 2022 overseas board games in Poland in the view of Młody Giercownik !

"A fantastic atmosphere of Russian folklore… addictive gameplay." – This is how Gorynich is described.

We are excited our game got into this top. Our team appreciates a lot the recognition from the Polish audience!
Find more about Gorynich: http://lifestyle-boardgames.fr/games/gorynich/