Boardgames publishing and distribution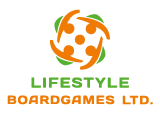 The 2021 Imagination Gaming Award Results have been announced!
Date: 21.10.2021
The Imagination Gaming Family & Educational Game Awards is the UK's largest exhibition of board games. With their own philosophy 'Learn to play - Play to Learn', they promote the idea of gaming as a learning tool. What is more, the competition has a distinctive feature as the judges are children, parents, and teachers.
Each year, the best games are selected in several categories.
In 2021, Lifestyle Boardgames Ltd. was awarded for the following games:
- Storytailors – Shortlisted for Best Literacy Game 2021
- My Own Toy Shop – Seal of Approval 2021