Boardgames publishing and distribution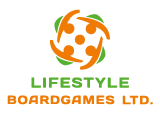 Kauchuk and Red Outpost in the wish list for 2021 in Poland!
Date: 19.01.2021
Two our games are listed in the top of the most innovative and captivating newcomers Młody Giercownik wants to see on Polish market in 2021.
Bloggers and huge fans of board games from Poland enjoyed interactive mechanics of Kauchuk and a fresh take on communism in Red Outpost. They made detailed reviews which are available on their website:
Kauchuk
Red Outpost
The games gain popularity in many countries all around the world. For example, American edition of Red Outpost got great support on Kickstarter.