Boardgames publishing and distribution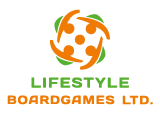 Red Outpost on Kickstarter!
Date: 13.12.2019
We are very excited to tell you that a Kickstarter campaign was recently launched for "Red Outpost"!
A unique deluxe edition that will only be available to backers of this campaign, several cool stretch goals and rules in 7 different languages - all this and more can be found here.