Boardgames publishing and distribution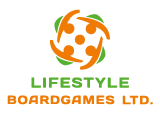 "Hedgehog Roll" has received the prize in France
Date: 02.07.2019
We have wonderful news! Our board game "Hedgehog Roll" has received the "Grand Prix du Jouet" prize in the category of "Best Children's Game". The award ceremony took place on June 25, 2019 in Paris.
The "Grand Prix du Jouet" has been held since 2010. The purpose of the prize is to inform stores and customers about the best games in different categories.
The prize is given to products with innovative characteristics, gaming and educational qualities. The jury includes professionals in purchasing and promotion of board games. In their opinion, "Hedgehog Roll" is the best game for children in 2018!
The board game "Hedgehog Roll" - a fun family game with unique components and a charming hedgehog ball for children ages four and up.