Boardgames publishing and distribution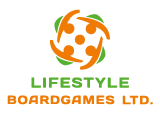 Video review
Time Capsules. Trailer in English.
Time Capsules B2B Presentation from Lifestyle Boardgames
Time Capsules
Year Published: 2021
Traces of an alien civilization were found on a remote planet. Yet the planet is empty, left by its masters. The only things they left were the giant capsules, capable of travelling to the past, and skipping back through time to us. As representatives of future mega-corporations, you will have to take control of the capsules and enter a Gold Rush of the new era: the hunt for the relics of a long gone civilization.
Send the capsules to the distant past, find everything you can use, and exploit newfound abilities to acquire more miraculous devices and technologies. But beware – greed may lead you to tear the very fabric of space-time, putting in danger yourself and, possibly, all humanity.
Time Capsules is a pool-building game where you can use different objects and resources to devise your strategy. Amass victory points for the knowledge you receive and the artifacts you bring to the present in order to win this amazing race!
Key selling point:
Futuristic artwork and eye-catching design.
A well-integrated time travel theme.
Based around a pool-building mechanic with actual plastic spheres, which are used to create powerful combinations of different items.
Exciting components: textured time capsules, futuristic alien artifacts, computers and bioobjects and so much more!
Components:
16 time capsules
4 bags
120 tiles
37 cards
26 dice
180 tokens
40 crystals
4 pawns
Round marker
VP track
4 player mats
Game rules
Playing Time: 60-90 min
Age: from 12 years
Players: 1-4
Marketing materials
Rules