Boardgames publishing and distribution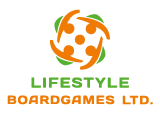 Video review
Storytailors. New adventures await! board game. Review form Lifestyle Business Stream 2020
Storytailors. New adventures await! Board game. Promo video English
Storytailors: New Adventures Await!
Year Published: 2020
*Needs at least one reading player
Storytailors: New Adventures Await! is an expansion for Storytailors board game where Wilfried and Marie invite you to once again immerse yourselves into the fairytale atmosphere of the everchanging stories and even take part in their creation!
In the expansion you will find 30 new character cards and 6 new stories including 2 exciting tricky stories. And to make the game even more thrilling we added 7 empty double-sided story cards into the box for your very own unique stories — let your imagination go wild and take flight!
* Please note that you need the Storytailors base game to enjoy this expansion.
Key selling point:
- Expansion for the top-selling game Storytailors;
- Adds 6 unique stories and 30 original characters to the base game;
- Introduces a new story writing mode.
Components:
24 double-sided story cards
7 empty story cards
30 character cards
Rules of the game
Playing Time: 15-20 min
Age: from 5 years
Players: 2-6
Marketing materials