Boardgames publishing and distribution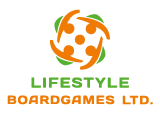 Video review
Magic Mandala board game Review in Hebrew
Magic Mandala board game Review
Magic Mandala board game Review
Magic Mandala
Year Published: 2018
This fascinatingly beautiful game gives you a chance to create different mandalas using only a set of 3 double-sided colored disks. Flip, stack and rotate the disks to copy the mandala on the card. Be careful and take your time — but not too much or you might lose to your opponents! Who will be the first to complete the challenge?
There are different types of boxes. You may choose the one you prefer.
Key selling point:
54 colorful challenges!
One-minute rules.
Develops logic and reaction time.
Bright and trendy packaging: stands out on the shelves.
Travel-sized box: take the game with you on the road!
Includes a game variant for one player: try to beat your own record!
Components:
27 double-sided challenge cards
4 sets of 3 discs with different patterns
Game rules.
Playing Time: 15-20 min
Age: from 6 years
Players: 1-4
Awards
Good Toy Award (Japan)

— 2021
Marketing materials