Boardgames publishing and distribution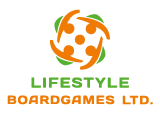 Finding Nessie
Year Published: 2018
The lake of Loch Ness is shrouded with mystery: every self-respecting monster connoisseur must attempt to capture the image of the famous Loch Ness Monster. But Nessie, turns out, is a bit camera-shy, so getting a picture is not just a matter of pushing a button on your camera. In this game, each player takes on a role of a diver exploring the lake. During their turn, they get a chance at peeking through the muddy waters. But things aren't always what they seem: was that a tail or just a trick of the eye? Or might it be the rare lucky fish? Be the first to piece the photograph together and make the discovery of the century!
Key selling point:
Captivating theme: search for mysterious and charming Loch Ness Monster.
Fun and fidgety multilevel game board.
Additional rules for experienced players.
Interactive playing process: look through peekholes, push tokens, shake the box.
Components:
1 lake bed
1 lake surface with 17 windows
17 lake lids with diver peekholes
68 round double-sided tokens
4 players' boards
24 square double-sided tokens (6 of each color)
4 divers of different colors
Game rules
Playing Time: 20-30 min
Age: from 6 years
Players: 2-4
Marketing materials