Distribution, production and wholesale Boardgames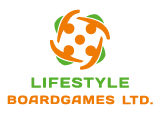 Publishing
We published our first game in Russia in 2007 and since then we licensed (from other publishers and authors) and put on the Russian-speaking markets more than 100 games, some of which are highlighted below. Through almost 10 years on the market our team acquired exceptional expertise in boardgames which helped us recently to successfully launch into international publishing with our original titles which we sell world-wide through the network of our distributors. Our games are already sold in more than 20 countries all around the world and it's just the beginning!
Being a bit of perfectionists we carefully select the most interesting concepts from both Russian and international authors and develop them into beautiful and entertaining high quality boardgames for families and friends. We put special emphasis on the packaging and the market potential of each game since in our opinion the best game has to sell itself!
If you wish to propose your game or become our distributor, please email us at mail@lifestyleltd.ru
To see the board games that we put out on international markets, take a look at our catalog!