Boardgames publishing and distribution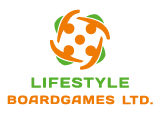 Storytailors got Golden Bear Award 2021!
Date: 05.05.2022
Our game Storytailors became one of the winners of the Golden Bear national award in Russia. Storytailors got 2nd prize in the 'Best Toys and Games' category.
We are proud that our game is recognized by leading children's goods industry experts!

The Golden Bear award is the main Russian national award in the field of goods and services for children and families. The Golden Bear judging panel consists of leading Russian experts in areas such as children's developmental psychology and physiology, and the children's goods and services industry.