Boardgames publishing and distribution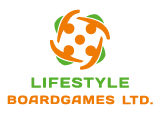 Imagination Gaming Family & Education Awards 2022
Date: 21.12.2022
The results of the Imagination Gaming Award 2022 have been announced! Two of our games, M.A.R.I. and the Crazy Factory and Detecteam Family: A Pie Gone Missing received Seals of Approval this year, yay!
Many thanks to Imagination Gaming! We are honored to receive these amazing awards.
The Imagination Gaming Family & Educational Game Awards are awarded at the UK Game Expo, the UK's largest exhibition of table games. Imagination Gaming, which organizes the award, specializes in the use of board games as educational tools in schools, libraries, and youth organizations. A distinctive feature of the competition is that the judges are children, parents and teachers. Each year, the best games are selected in several categories.