Boardgames publishing and distribution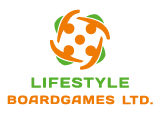 Storytailors wins an award for best artwork
Date: 06.10.2021
The board game Storytailors just scored another victory! On October 1st, the results of the Graf Ludo Spielgrafik des Jahres competition
(Germany) were announced. We were extremely excited to learn that Storytailors won the award for "Best artwork in a kids game"!


Congratulations to illustrators Irina Pechenkina and Evgenia Smolentseva, they well deserve this award!