Boardgames publishing and distribution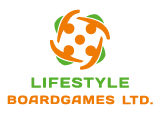 Our games take part in Un Jeu dans ma classe project!
Date: 19.05.2021

Many parents wish the games they buy for their kids could not only bring them joy but also develop some important skills. There is no doubt it is easier to learn something new while playing. That is the reason we proud to take part in Un Jeu dans ma classe project!
The project was initiated by editor Act in Games to provide board games to schools to help teachers and liven up lessons. The organizers create lists of games useful for educational purposes and recommendations. Thanks to our partner Blackrock, now children can create their own magical stories with Storytailors and unite to outwit monsters in Sock Monsters!
We're glad to see positive reviews made by teachers and their students and hope to take part in more such projects.
Storytailors, Sock Monsters, Speed Colors TEAM and many more our games are available in our catalog.