Boardgames publishing and distribution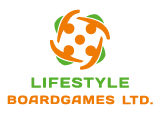 Sock Monsters are Deutscher Spielzeugpreis 2021 nominee!
Date: 04.05.2021

Sock Monsters are nominated for Everything for children's heart at Deutscher Spielzeugpreis 2021. This opportunity was made possible by our partners Asmodee Germany.
This board game award is dedicated to innovative and educational games. It especially significant for us because voices of kids, their parents and teachers – the ones we make our games for – strongly influence the results.
We are looking forward to news regarding this event and hope German audience will love brave elves and funny monsters!
Sock Monsters and many more our games are available in our catalog.