Boardgames publishing and distribution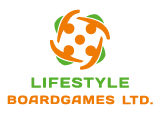 Wallet
Year Published: 2017
In a hurry the leader of the mafia clan dropped his wallet. The players are rummaging through the contents of the wallet trying to find the right ID and get their hands on some cash and jewelry. Nobody wants to get caught with the wrong set of cards on their hands when the police come!
Key selling point:
Includes a real wallet that is part of the game: the players draw the cards from the wallet!
Compact and portable: all game components can be stored and transported in the wallet.
A fun, light-hearted party game with familiar characters.
Components:
80 playing cards
5 extra ID cards
15 Special cards
6 Hourglass cards
37 Victory points tokens of different value (1, 2 and 3)
7 coins
Game rules.
Playing Time: 15-30 min
Age: from 8 years
Players: 2-7
Marketing materials
Rules