Boardgames publishing and distribution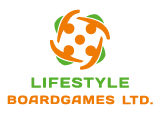 Video review
Sock Monsters. Review form Lifestyle Business Stream 2020
Sock Monsters. Board game. Promo video English
Sock Monsters
Year Published: 2020
While the house is empty, brave and industrious elves set out to tidy up. But the sock monsters are always lurking in the dark! Search chests and lockers, find socks and be the first to collect three pairs. Monsters are eager to steal lone socks. Watch out or, better yet, unleash them on your opponents. Explore new rooms, find useful items in the hidden compartments of the game box and watch the game evolve as you play.

Note: the new version of Sock Monsters does not contain pawns
Key selling point:
Includes a 3D game base and monster figurines.
A legacy game for children: a new set of rules and unlockables for every room!
Play the game and mark your progress right in the game box.
An ingenious new game mechanic that allows to magically roll the die as you move around the game board.
Components:
A 3D game base
36 board tiles
16 player tokens
4 character placards
52 socks
1 bag
4 player pawns and 4 bases
4 monster figures
4 monster dice
1 color die
1 sticker sheet
«Сhanging the game» rules
A map of the house with 4 closed rooms (with new rules and сomponents)
Playing Time: 15-25 min
Age: from 6 years
Players: 2-4
Awards
Deutscher Spielzeugpreis Nominee

— 2021
Marketing materials