Boardgames publishing and distribution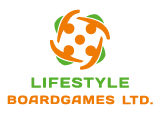 Video review
Red Outpost. Board game English trailer
Red Outpost. Board game Review in English.
Red Outpost - Board game review in Polish
Red Outpost Board Game - A Kickstarter How to Play with Stella & Tarrant.
Red Outpost
Year Published: 2019
A top secret Soviet space mission set out to colonize a planet in a remote galaxy, far away from home. The settlers built there a small communist heaven which exists to this day. As one of the leaders, your goal is to guide the settlers on this new, yet strangely familiar terrain. The players get to control all of the settlers, each time a different one. You must expertly manage the resources and choose the jobs carefully so as not to upset the settlers: keeping up the morale is of utmost importance if you want to become the most prolific leader!
Key selling point:
A new take on the familiar worker placement mechanics.
A seamless combination of theme and mechanics.
Suits both families and dedicated gamers.
Components:
1 game board
6 custom worker meeples
24 wooden resource cubes
44 wooden influence disks
7 wooden markers
1 first player token
6 blocking tokens
6 lake cards
12 spaceship cards
18 special cards
24 crystals
Rules
DELUXE:
+ UV coating on box and game board
+ Custom resource tokens
+ Screen printed hammer & sickle on all 44 influence disks
+ Special cards upgraded to full size cards (63.5x88 mm)


A Kickstarter campaign for "Red Outpost"
You find there: a unique deluxe edition (only to backers of this campaign) and several cool stretch goals.
Playing Time: 30-60 min
Age: from 10 years
Players: 2-4
Characteristics
| | |
| --- | --- |
| Author: | Raman Hryhoryk |
| Width: | 29.8 cm |
| Height: | 22.3 cm |
| Depth: | 5 cm |
| Weight: | 777 gr |
Awards
Winner Mensa HungarIQa Társasjátékverseny

— 2021
Marketing materials