Boardgames publishing and distribution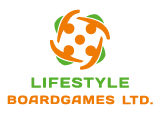 Kid`s Quest: Mission Cookies
Year Published: 2020
You are not an ordinary child because you have superpowers, and your parents are secret agents. You have longed for them to take you on a real assignment. To prove that you are old enough for an undercover mission, you are going to find the most secret room in your superhero house. And Elp — your Electronic home assistant — is always ready to help you out with a hint or put you on the right track.
Kid's Quest. Mission 'Cookies' is an exciting tabletop quest designed specifically for children. Open new locations, solve unique puzzles and complete your mission, relying not only on your smarts but on your senses as well. Learn more about the character's family and watch the story unfold as you play.
This is a tabletop quest in the form of two fold-out envelopes. The players are not allowed to unfold them immediately. Read the story page by page and solve the puzzles when you come across them. Do not open new pages unless you are instructed to do so. Usually, you'll need to solve a puzzle in order to turn over a page. As soon as you reach the page stating "To be continued..." or "The End", you have successfully finished the game!
Key selling point:
An escape room game designed specifically for children: discover all the secrets in a superheros' house.
Story-driven: uncover the plot as you play.
Co-operative gameplay.
Unusual components: the game incorporates multiple senses such as touch, sight and smell
Components:
2 mysterious envelopes, which contain multiple locations and everything you need for the game
Game rules included
Playing Time: 45-60 min
Age: from 8 years
Players: 1-4