Boardgames publishing and distribution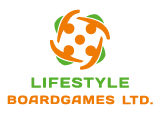 Video review
Hedgehog Roll. Board game review in Polish
Hedgehog Roll (Speedy Roll): Kinderspiel des Jahres 2020
Hedgehog Roll board game Review
Hedgehog Roll board game Review
Hedgehog Roll
Year Published: 2018
Under the thick canopy of trees the hedgehog is hurrying back to its cozy home. Ugh-oh! Here comes the fox! It appears to be looking for its next meal. The road home will be a real adventure! Roll the fuzzy hedgehog across the forest floor to collect apples, leaves and mushrooms that allow you to move further along the path. Play either with the competitive mode to race against each other or with the cooperative mode to race against the sly fox!
Key selling point:
A family dexterity game with new, inventive mechanics.
Incorporates tactics and skill.
Velcro components: an unexpected use of everyday materials in a board game.
Customizable game board: the players assemble the forest path from separate parts during setup, so no game is the same.
Includes advanced rules that offer a challenge for the adult players.
Components:
1 hedgehog face token
4 hedgehog figurines
1 fox figurine
7 double-sided boards
18 velcro tokens (6 of each kind: apples, mushrooms and leaves)
Playing Time: 20-25 min
Age: from 4 years
Players: 1-4
Awards
«Grand Prix du Jouet», France

— 2019

Winner Kinderspiel des Jahres

— 2020

Oppenheim Toy Portfolio Platinum Award

— 2021

Malacitano Children's Game Award Finalist (Juego Infantil Malacitano) Spain

— 2021
Marketing materials