Boardgames publishing and distribution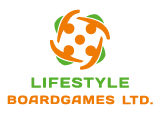 Detecteam Family: Cheating Champions
Year Published: 2021
Four athletes have finished the forest race at the same time. However, rumour has it that three of them cheated! The spectators are outraged and demand to know the true winner of the race.
Connect the cards with important information and piece the full picture just like a jigsaw puzzle. Get to the bottom of it in this stand-alone game from the Detecteam Family series!
Key selling point:
A cooperative investigation game designed for the family: find out who cheated during the race and why.
Learn about the story from different angles as you play, and decide if the information is useful to the investigation.
Sort out the information useful to the investigation from the testimonies of the different animals
Unusual game mechanic - complete the picture of the event as a puzzle of cards.
Components:
More games of the Detecteam Family series:
Detecteam Family: One Egg Too Many
Detecteam Family: A Pie Gone Missing
Detecteam Family: 3 in 1
Playing Time: 20-20 min
Age: from 8 years
Players: 2-4
Marketing materials