Boardgames publishing and distribution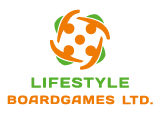 Detecteam Family: 3 in 1
Year Published: 2021
A collection of 3 Detecteam Family games (One Egg Too Many, A Pie Gone Missing, Cheating Champions) in one box!
Inside the box you will find 3 quirky mysteries for children and their parents featuring lovable animal characters. In each cooperative adventure, connect the cards with important information and piece the full picture just like a jigsaw puzzle. Get to the bottom of it using your deductive skills and solve all 3 cases!
Key selling point:
A cooperative investigation games designed for the family.
Learn about the story from different angles as you play, and decide if the information is useful to the investigation.
Sort out the information useful to the investigation from the testimonies of the different animals.
Unusual game mechanic - complete the picture of the event as a puzzle of cards.
Get all 3 Detecteam Family board games in one box.
Components:
More games of the Detecteam Family series:
Detecteam Family: One Egg Too Many
Detecteam Family: A Pie Gone Missing
Detecteam Family: Cheating Champions
Playing Time: 20-60 min
Age: from 8 years
Players: 2-4
Marketing materials