Boardgames publishing and distribution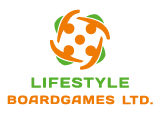 Video review
444 Things To Do (Or Not To Do). Trailer in English.
450 Things to Do in Your Life board game Review
450 Things to Do in Your Life
Year Published: 2017
What is on your ultimate bucket list? To run a marathon? To hug a koala? To quit your job and to live as a hermit somewhere far, far away? Sounds like a good plan! But do your friends agree? Try to guess which activities your opponents would like to try and vote accordingly. Find out how well you know each other in this quirky party game!
There are two design options available for the game. You may choose the one you prefer.
Key selling point:
Great play value: find out 450 things to do in your life!
Intriguing, exciting and provoking. A whole range of emotions!
Clear and easy-to-grasp rules, intuitive gameplay.
A perfect game to get to know each other better and get the party started.
Components:
75 double-sided challenge cards
1 score track
6 voting cards
24 number cards (4 of each color)
12 crystals (2 of each color)
Playing Time: 30-35 min
Age: from 18 years
Players: 2-6
Marketing materials